Braces in Fremont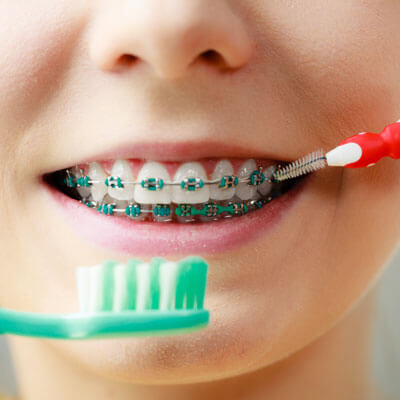 Many children are ambivalent about getting braces. On the one hand, they like the idea of perfect teeth, but on the other hand they are nervous about whether the braces will cause pain and discomfort. The good news is that the placement of orthodontic braces is not at all painful, and the end result will be a beautiful straight smile.
Although patients of any age can benefit from orthodontic braces, they tend to work much quicker on pre-teens and teenagers since they are still experiencing jaw growth. The American Association of Orthodontists (AAO) recommends that children should first see an orthodontist around the age of seven years-old. An orthodontic examination may be beneficial before age seven if facial or oral irregularities are noted.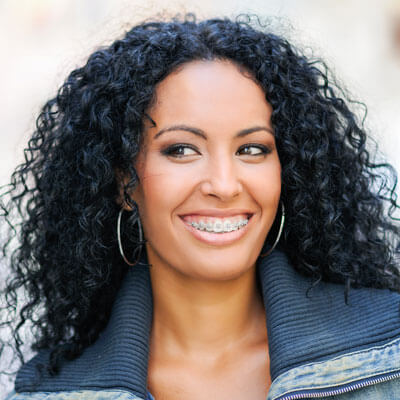 Orthodontic braces were historically associated with teenagers. Today, an increasing number of adults are choosing to wear braces to straighten their teeth and correct malocclusions (bad bites). In fact, it is now estimated that almost one third of all current orthodontic patients are adults.
Orthodontic braces are predictable, versatile and incredibly successful at realigning the teeth. Braces work in the same way regardless of the age of the patient, but the treatment time is greatly reduced in patients who are still experiencing jaw growth and have not been affected by gum disease. In short, an adult can experience the same beautiful end results as a teenager, but treatment often takes longer.
Do Braces Hurt?
Braces do not hurt at all when placed to the teeth. At worst, there might be a few days of soreness or discomfort after the orthodontic wire is engaged into the brackets.
Two common types of fixed dental braces used to realign the teeth: ceramic and metal fixed braces, both of which include brackets affixed to each individual tooth and an archwire that fits into the bracket slot to gently move the teeth into proper alignment. Elastic or wire ties are then applied to hold the wire in place.
It is possible that some teeth may have to be extracted to increase the amount of available space for properly aligning the teeth if it is determined that malocclusion has caused overcrowding . Fixed dental braces are used to treat a wide variety of malocclusions, including overbite, underbite, crossbite and overcrowding.

Braces Fremont CA | (510) 797-2611