Orthodontics in Fremont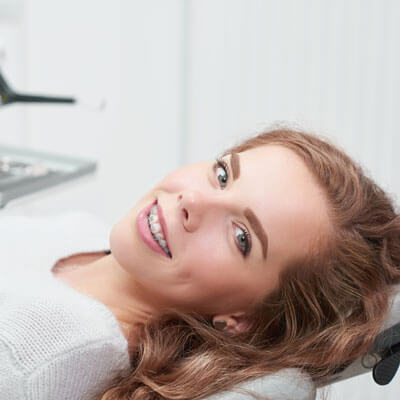 A beautifully aligned smile is one of the best investments you can make. That's why our dental practice is pleased to offer an array of high quality orthodontic solutions to give patients the confidence-boosting smile they want.
Who Can Benefit From Orthodontics?
Orthodontics is a specialized branch of dentistry that focuses on diagnosing, treating and preventing malocclusions (bad bites) and other irregularities in the jaw and face.
Dr. Yang is specially trained to correct these problems and restore health, functionality and a beautiful aesthetic appearance to the smile. Though orthodontics was originally aimed at treating children and teenagers, almost one third of orthodontic patients are now adults. An orthodontist can successfully treat a person of any age.
NEW PATIENTS

First Step – the Consult
When you come in for an orthodontic consult, you'll meet with Dr. Yang to discuss what issues you'd like to correct with braces or aligners and whether you're an ideal candidate for orthodontics. Here's a look at our orthodontic options:
Braces and Clear Aligners
As a time-tested way of straightening one's smile, metal braces are highly effective. They are typically used for preteens and teens, but adults sometimes opt for them. Because metal braces are fixed, you don't have to remember to put them back on or wear them for a certain number of hours each day. With metal braces, the treatment is straightforward and can address minor, moderate or complex alignment issues.
Both of these brands do an excellent job of discreetly and comfortably shifting your teeth into the desired position. In addition to being inconspicuous, another advantage is that you can enjoy all your favorite foods, as the aligners are removable. Dr. Yang provides education to his patients about the benefits of these aligners and the orthodontic issues they can address.
We often see adults choose clear aligners, as they want to straighten their smile without having to wear "train track" braces. Some of these patients have had braces in their younger years, but their teeth have relapsed over time. Clear aligners can help you get that straight and beautiful smile back.
How Often Do I Need to Come in?
If you opt for metal braces, you will likely come in every 6-8 weeks. For clear aligners, you won't have to be seen for at least two months, as we will give you 3-4 sets of aligners at once.

Orthodontics Fremont CA | (510) 797-2611